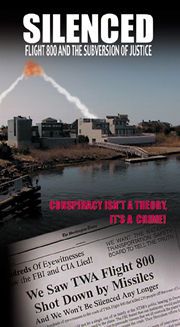 "You don't want to go there, Jack."

I do not know how cliches emerge, but this one seems to have my name on it. I hear it all too often from ordinary citizens who have reconciled themselves to an enduring heart of American darkness, one that can swallow reputations and bank accounts whole and possibly even lives.

My intrepid guide, James Sanders, has journeyed up this river before. It cost him everything but his life. Indeed, after writing the best-seller, The Downing of Flight 800, he and wife Liz were arrested and convicted of conspiracy, a sad moment in journalism history, all the more shameful for its obscurity. Nevertheless, all evidence leads in this direction and so "there" is where we go.