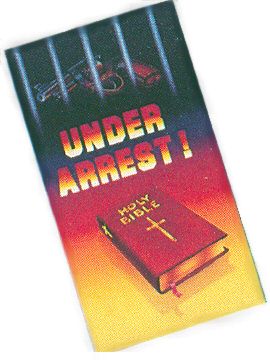 Under Arrest


They could lock Phil Thatcher in... but they couldn't lock God out.
At age 12 he committed his first robbery.
At age 25 he was considered the most notorious criminal in California.
At age 30, after spending half of his life behind bars, he was set free from San Quentin.
BUT... ON JULY 9, 1939, HE WAS SET FREE INDEED!

Best Dramatic Film - Religion In Media Awards.
VHS - 56 minutes